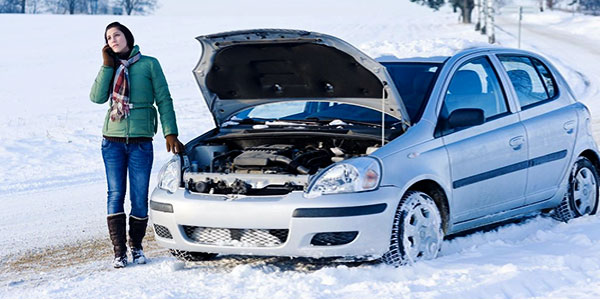 Can you imagine scaling a long distance without your car in the winter? No, right? Winter is the toughest weather that your car endures. And since it's approaching fast, it's time to see how much operational your faithful friend is. Squeeze in a few extra bucks to sew up all the loopholes your car has.
You wouldn't want a breakdown in the midst of a heavy snowstorm. So for a cozy, pleasant, and safer behind the wheel experience, do what your humble mount needs at this point of time.
Here are five important checks that your car needs in winter.
A battery check: Winter takes a heavy toll on your car's battery. Arrange for a pro check for the batteries and see if the existing batteries are a good fit to survive the winter season. Many auto supply stores will do this for free, especially the one who you visit often.
A tire check: Worn tires aren't safe during winters. Take a look at the old rubbers. Repair or replace if needed. It's the air pressure inside the tires that supports the weight of your vehicle. As temperature goes down, your tires lose pressure, thus making them unsafe and reduce fuel efficiency. So check the tire pressures periodically – starting with the morning before you drive off.
A coolant check: Coolants, also known as anti-freezers, help keep your radiator and engine work perfectly. Antifreeze is a mixture of glycol and water, and the glycol part prevents the water from turning into ice in harsh, cold conditions. It is important to know how much water and coolant (glycol) to mix for your car. Though the suggested amount is 50-50%, a tester in the nearby supply store or auto repair shop can tell you if everything is working fine for you.
A check of the wipers: If your windshield wipers are leaving blurry streaks, then it's time to invest in new wipers. Since winter is also approaching, it's a good time to replace the existing windshield washer fluid reservoir with a winter washer fluid that won't freeze.
Get a winter vehicle emergency kit: Carrying a winter emergency kit for your car is very necessary. Tools like a shovel, flashlight, booster cables, road salts, distress flags are essential in case of an emergency. Click here to learn to make a winter vehicle emergency kit.