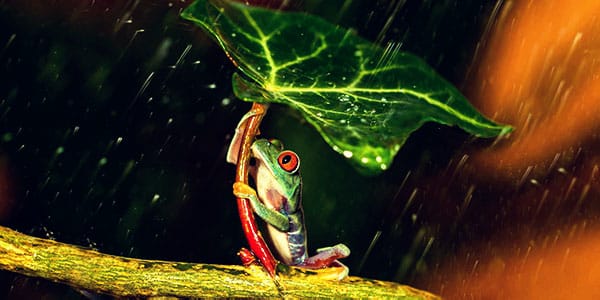 Like most of the people, you might have opted for the coverage like auto, health, home, and life insurance to protect you and your family against possible or the unexpected events.
It is wise to insure your home, car, life, and health. But over the years, insurance companies have developed several other policies to insure consumers against few special kind of situation. Ranging from natural disasters to identity theft, there are other few unique incidents that need protection.
Here are 5 of the unique and weird  insurance policies that people can come across these days:
Athlete "Loss of value insurance"
During an NFL Draft, several  popular players reportedly collected coverage money from insurance policies when they weren't chosen as they had hoped. ESPN gave an example of Jaylon Smith, a linebacker from Notre Dame, who received $900,000 from an insurance policy after missing the 34th pick in the draft due to his knee injury. He might have earned nearly $5 million if he had been drafted in a higher position.
Hole-in-one prize insurance
Have you ever experienced a charity golf tournament where the winner got a car or cash prize after scoring a hole in one? Many reputed tournament organizers normally secure themselves with such weird insurance policies that can cover the cost of special prizes, if someone actually hits the bulls' eye or if the prizes are lost/stolen somehow.
Premiums for this insurance coverage are comparatively cheaper due to the low chance of winning.
Insurance for a "Change of heart"
It's a real bummer if your parents pay thousands on your wedding, and they get to see you and your spouse breaking off the engagement. To secure the parties from this type of sudden mishaps, a company named Wedsure offers insurance coverage for couples experiencing a "change of heart."
In other words, as parents, you'll get your dollars back if the bride and groom want to separate ways before the wedding. There are some conditions you need to follow. The policy coverage is applied to "innocent financiers" only, such as the bride or groom's parents. The wedding also need to be canceled at least 365 days in advance of the scheduled date of marriage.
Body part insurance
Insuring your life through a policy is a common situation. But some people also want to cover their body parts. There are few people who took this coverage to the next level. Many people such as famous athletes or celebrities have insured their certain body parts that they need for their livelihood.
Singer and actress Jennifer Lopez has reportedly insured her buttocks for a cool $27 million. Famous football player David Beckham had his legs, feet, and toes insured for $195 million. Football player Troy Polamalu's black, curly locks have been insured by Head & Shoulders shampoo for a $1 million policy. There are policies for tongue, fingers, voice, teeth, waistline, and nearly every other body part you can imagine.
Lottery insurance
Suppose you own a business enterprise and most of your employees enter into a lottery pool, and guess what, they win!!! You might be excited for them as well, but that excitement might not last long. What will happen if most of your employees decide to quit the job??
There are few policies that'll cover employers facing such a scenario. Basically, the policy will cover the loss of productivity and the hiring of temporary and new staff.
The premium cost of a lottery insurance policy is too high. It is because the risk orientation is much greater than other conventional insurance coverages.