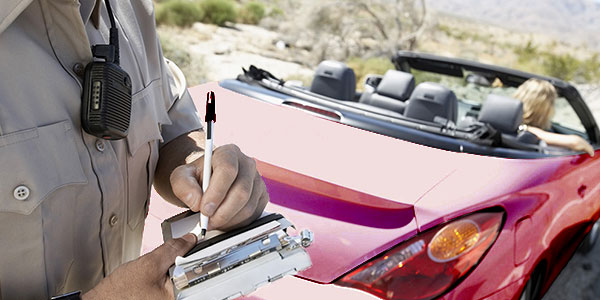 While the cost of a speeding ticket varies from state to state and depends on the magnitude of the offense, according to sources, the average cost of a speeding ticket is $150 (including court fees). Apart from this, you have to face time-consuming jury trials, prosecutions, and the hassles of dealing with the police.
Nowadays, a single speeding ticket in your record can raise your car insurance premiums. Fortunately, you can negotiate your speeding ticket and the system has some incentive in its store so that you can settle your case without going to trials. Depending on the situation, negotiations and settlements can take many forms.
For instance, if you're charged with speeding and running a stop sign, the prosecutor might agree to drop one of the charges if you accept your guilt and plead. On the other hand, the judge or prosecutor might give you a chance to visit the traffic school to keep your records clean.
What is the negotiation process?
You are free to visit the prosecutor any time to check if he or she is ready to make a deal so that the jury trial can be avoided. The idea behind approaching and trying to avoid the jury trials is almost always to conclude on a better deal than you'd get if you were found guilty and get a sentence. However, seldom you can have your case dismissed. More probable and realistic judgments include:
1) Dismissal of one charge in exchange for a guilty plea to another. For example, the jury can dismiss the charge against you of unsafe lane change and failure to stop at a signal if you plea and accept your guilt of a speeding.
2) Accepting your plea for a less-serious offense than what you're actually charged with. For example, in some states, you could accept 'simple speeding' rather than exceeding the limit by more than 40 mph.
3) An agreement that reads that the sentence will not include a high penalty or license suspension. For example, in a situation where you should be fined $500 and have the license suspended for purposefully running a red light, you can negotiate and bring it down to a penalty of just $100 with no suspension.
4) Approval of the traffic school you attended and the offense doesn't go on your record.
What things you shouldn't do while negotiating?
Never ever admit your guilt before a prosecutor or police official if a deal is not formalized

. Your beforehand admission can be used against you in court.

Never agree to plead guilty to many offenses in a hope of a lesser fine

. If you're entitled to a jury trial, you've more option than this. If the prosecutor doesn't dismiss at least one charge in exchange for pleading guilty, go for a judicial trial.
Don't get abused by a prosecutor. Never accept a 'take it or forget it' offer. Don't worry if the prosecutor intimidate. If he or she has already made an offer, it'll get eventually become acceptable if you dare to say 'No'.

Never lay everything bare on the table of the prosecutor

. If negotiations fail, your defense strategies will be used against you.
How judgments are made?
Once the prosecutor and you verbally nod to a compromised settlement, you'll appear before the judge, and the prosecutor will request the judge to dismiss or reduce one or more charges against you. He will also inform the judge that you intend to plead guilty to the reduced charges.
Though the judge will not do whatever the prosecutor requests him or her, he or she will agree most of the time.