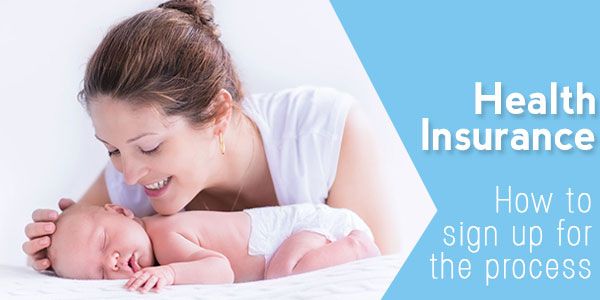 Health insurance for newborn babies is quite essential these days. It is because you are getting the assurance that the newest member of your family is covered with health care benefits. For caring your little one, your monthly expenses might get increased. So, it's important that your monthly expenses remain affordable, including the monthly premiums you are paying for the newborn health insurance.
Having a baby can make you qualify for the health insurance for the baby. Therefore, as per the rule, it gives you a 30-day period to enroll your baby in the policy and you can even change your base health insurance plan.
There are two options for you:
You can add your baby to your existing health plan
Switch health plans
Adding newborn to health insurance
If you want to enroll your baby in your health plan, call your insurance provider and have his/her birth certificate and Social Security Number ready. If you have a health plan through your job, then you'll need to notify your HR department about your son's birth.
Inform the administration that you'd add your baby in your health plan. For both the cases, you should ask about policy costs properly. Don't forget the 30-day period at any cost!
Once your baby is registered in your health plan, the health plan will cover all his medical checkups, medicines, and any other medical costs.
Remember, individual and employer insurance plans don't cover the baby immediately after birth. So, to get insured, you may have to wait for paperwork for a while.
The newborn baby will have his/her own policy deductible, coinsurance, and out-of-pocket limit listed in the health plan. While having the regular check up, if the baby is healthy, hospital will charge the bill out of your pocket directly. But if the baby is sick and having serious health issues, the hospital will charge the bill plus total health care expenses under your health plan deductible, not from you.
Switch health plans for both baby and parents
Having a baby is a special event. It'll allow you to compare your existing health plan and adding your baby alongwith into your new health plan. You can talk to your HR department and ask them to migrate you into a better health plan that'll give you a better employee + family coverage. It'll help you to enroll for newborn baby health insurance along with your family.
This is the option where you can save a good money or opt for more inclusive coverage, or both.
Before you search for a new health plan for you and your newborn, here are a few questions you may ask yourself:
How much you can afford as monthly premiums?
What doctors and hospitals are essential for you?
The types of medicines/drugs you normally take
How much have you estimated as health care expenses?
Do you prefer paying copays for visits and prescriptions or having an HSA to pay for the health care expenses?
What are the things in your current health plan you don't like?
Once you get the answers, you can start a market research and compare other health plans with your employer plan.
You'll have 30 days from your kids' birth date to enroll in a new plan. The coverage for this new health plan will be effective from their birthday.
**How to qualify for a Children's Health Insurance Program (CHIP)
CHIP is a low cost health insurance policy for children, which you can apply for at any point of time. In some states, CHIP is available for pregnant woman too . Each state provides CHIP coverage similar to its Medicaid program.
Each state has its own criteria for  CHIP qualification.
The comprehensive coverage under CHIP:
Routine check-ups

Immunizations

Doctor visits

Prescriptions

Dental and vision care

Inpatient and outpatient hospital care

Laboratory and X-ray services

Emergency services
You can apply for CHIP in 2 different ways:
You call

1-800-318-2596 (TTY: 1-855-889-4325).

You may apply through the Health Insurance Marketplace.
You may sign up  to https://www.healthcare.gov/create-account and provide your information. They'll send your details to the state agency and it  will contact you to get your registration done. After submitting your Marketplace application, you'll get to know if you are eligible for an individual insurance plan for your kids.
Data courtesy: healthcare.gov
The federals also passed The Affordable Care Act (ACA) on March 23, 2010 for the underinsured or uninsured people and their families. It has 3 primary objectives, which help people get affordable health care.
If you have a family health care plan, the mother's entire pregnancy period (maternity) and health care for newborn baby will be given by the health insurance company.
This means the total care under ACA will cover the mother during her pregnancy till after she gives birth to the kid.