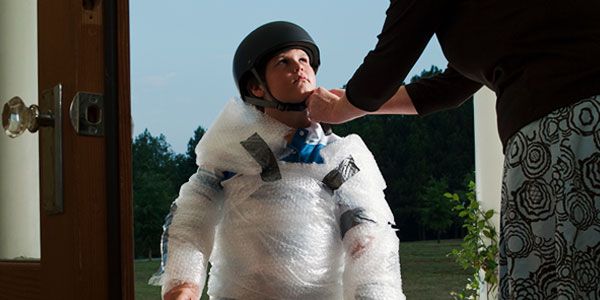 A very difficult question to answer in the area of personal finance is how much insurance do you actually need.
The most important ones are life insurance, health insurance, auto insurance and home insurance.
You need to make sure that you don't get over-insured, and purchase the required coverage.
Too much of insurance will mean you are wasting a lot of money, which you can save.
So, how much insurance should you consider buying for yourself and how not to get over-insured?
Let's look at each of the common insurances one by one.
Life insurance:
If you have dependents, who will suffer a huge financial setback, suppose anything happens to you, then it's wise to purchase a life insurance policy.
We all know, 2 types of life insurance policies are usually available – The term life insurance and the whole life insurance.
Term life insurance will come as a benefit if you die before the term policy expires.
Whole life insurance, on the other hand, will not only provide you the death benefit but will also act as an investment strategy where a good portion of your premiums will be building cash value over time.
It's time to do the calculations then.
To cut it short, term life insurance is cheap, compared to whole life, and is effective only till the policy expires.
Say, you are a four member family. Your wife does all the household work and you have two kids.
Suppose it will take 15 years from now, for your kids to be financially independent.
Once they get a job and move out, you and your wife will have enough savings to sustain through retirement.
In this case, a term life insurance is your best option. So to be on the safe side, you can purchase a 20-year term life insurance. If anything happens to you in the meantime, the death benefit, can cover your children's education costs and provide financial coverage for your family.
When it comes to whole life insurance, to put the first foot forward, it can be expensive.
The premiums are usually high and the payments may be lifelong, till you die.
Choose between term life insurance and whole life insurance after considering the pros and cons. Overall whole policy can be expensive than term policy. But if you need to continuously renew your term life insurance, then the price can hammer you down.
So whatever is the case, how much should you pay for your life insurance policy?
Every financial advisor will be asking these questions first:
What is your annual income?
For how many years do your family needs financial support after you are gone before your spouse or kid gets another source of income.
Multiply this number with your annual income.
How many kids do you have? Include their college expenses.
Mortgage or any other debts, need to be repaid.
Now add all these numbers and that's how much insurance you will need.
If you have good savings and other liquid assets, subtract this from the total amount you need for coverage. The amount you have now should be the coverage amount you need to opt.
If your savings and liquid assets are exceeding your coverage amount, then you can heartily skip an insurance policy.
Health insurance:
When your employer, offers you a health insurance policy, generally it is a group health insurance or a self-funded insurance.
This group health insurance should not be overlooked, as it is way less expensive.
In group health insurance, the coverage is huge as the insurance company will work with an organization, which reduces their chances of making a loss to a great extent.
So, if you are already insured with either self-funded employer based health insurance or a group insurance, then there's no need to go for an individual plan.
It will just be a foolish decision and waste of money.
Even if you want to consider a separate policy, comparison shop and go for a suitable plan.
Remember, with a high deductible, your premiums will be less. With a low deductible, your premiums will be more.
Home insurance:
This part is what I call a necessity.
If you have enough savings, you can skip a life insurance or a health insurance policy. But, if something happens to your house, and you need to do more than 50% of reconstruction, will it be possible to do that only with the help of your savings and assets? Remember your home itself is an asset.
So, it is highly advised not to skip a home insurance policy. If not anything else, fire damage can be at least covered by your home insurance policy.
Also count other factors such as earthquake, flood, storms and anything else dependent on your home's geological location. But, keep in mind that you will have to buy these coverage separately on top of your basic home insurance policy.
Auto Insurance:
To put it simple, if you own a car, you need an auto insurance.
The risk factors or what we call accidents are maximum with respect to automobiles.
Your auto insurance policy will give you coverages on damages done to both your car and the other car during a collision if the fault is yours.
It will also cover medical costs for passengers in your car, including you, and the passengers of the other car if the fault is yours.
There are a lot of liability coverage, also known as umbrella policies, which you can buy separately.
Have a brief talk with your insurer to plan out a suitable insurance policy, with the required coverage, before buying one.
Now that we talked about the various insurances which you might need, it is up to you to make the decisions.
So, discuss with your family members and decide what insurances you need, how many individual insurances you need, and how many separate policies you got to buy on top of the basic policies.
Be sensible while you make the purchases; don't go beyond your means and get over-insured for no good reason.