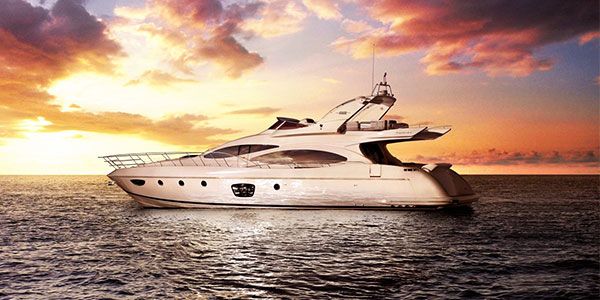 When it comes to choosing a yacht insurance policy, there are several factors that you might consider. The cost of the policy is the prime factor that helps you to decide which policy you can afford.
Many yacht owners want to pick the cheapest deal for their vessel. For that reason, they look for low price insurance. On the other hand, several others are looking for the best coverage.
Now, these are the things you may check out and guide yourself to select a good yacht insurance company and the right policy for you.
6 Things you should consider while choosing the best yacht insurance policy
1) Quotes from insurance providers
Get your yacht insurance quote from the top insurance providers in the industry and in your state. Compare online quotes along with the quotes from your local insurance companies. Try to select the one who is providing you the best coverage within your affordability.
2) Type of yacht you have
You can find different companies who sell boat insurance. But practically, if you own a yacht, you'll need a specialized insurer who deals with yacht insurance policies. There are several differences between yacht insurance and boat insurance. An experienced yacht insurance agent may provide you with a suitable policy with the best coverage depending on your yacht type. You may need to specify what type of yacht you have while applying for the insurance policy. Yachts can be categorized in the below-given types:
Sportfish, Express Sportfish, Flybridge Sportfish, Convertible

Express, Express Cruiser, Cruiser, Sports Cruiser

Motor Yacht, Pilothouse Motor Yacht, Cockpit Motor Yacht, Skylounge

Flybridge, Sedan, Sedan Bridge, Sport Bridge

Tri-Deck, Mega Yacht
3) Cruising outside US waters
Normally your yacht insurance policy may not give you coverage outside the US waters. But if you still want to cruise with your yacht outside of native waters, you have to choose an insurance policy that provides a total coverage at any place you want and at any point of time.
You might have to consult a professional marine insurance agent and discuss your plans about the yacht cruising. The agent will be the best person who can help you to choose the best yacht insurance policy coverage considering your cruise plans. But remember, usually these policies may have higher premiums than normal cruising situations.
4) Annual coverage
Some boat and yacht insurance companies may give you provision to suspend coverage for a certain inactive or"Layup" period. This is an useful benefit you can get from a specialized yacht insurance policy. You can save a good amount  when you are not using your vessel for several consecutive months. Make sure you remember the inactive period listed in the policy so that you don't take your boat out at that time. If any damage happens during that period, it will not be covered. It is better to discuss this matter directly with the insurance agent and clarify what type of coverage you will be getting with this specialized policy.
Normally a yacht insurance policy comes with the below given coverage specifications:
Coverage
Out of coverage

Protection from fire, theft, storm, lightning, collision, and vandalism.
Protection of permanent equipment, like anchors, sail, etc.
Personal health injury protection for persons if one is injured on the yacht.
Property damage protection, if someone else's property get damaged due to your yacht.
Guest passenger protection, if a guest is driving the yacht with permission.
Medical expenses, for you, your crew, and your guests on that yacht.

Normal wear and tear.
Defective machinery costs or machinery damage like engines, pistons, etc.
Damage caused by sea creatures, zebra mussels, sea mold, insects, etc.
Normal recreational marine insurance policies may provide you with the option to protect your yacht in a total loss situation. When you start  choosing the best yacht insurance policy, you have two policy types to choose, on the basis of loss valuation calculation.
Agreed amount value policy

– The loss valuation might be considered on its "agreed value" (aka "stated value" in the policy agreement). If the vessel is destroyed, the insurance company pays you the "agreed" amount mentioned in the policy agreement. Old parts and equipment can also be replaced, if possible, without deducting the depreciation value.

Actual cash value policy

– Loss valuation can also be calculated on the basis of the current market value (aka "called actual cash value"). It is normally lower than the agreed value of your yacht. That's why an actual cash value policy is less expensive. The value of your yacht will be paid at the time of the damage. If the vessel is destroyed totally, the market value of the yacht is determined.
5) Marine inspections
If you own an old model yacht, most insurance companies may ask you to go through an inspection process. So, you might need a professional marine surveyor to assess your yacht's overall condition and market value. Remember, it is important for your own safety as well as your co-passenger. So, consider a marine survey asap.
6) Discounts
If you want to choose the best yacht insurance policy for you, then you can't ignore the discounts offered by various insurance companies. They normally offer attractive discounts to a customer if:
The customer didn't make any claim on his/her previous yacht insurance policy.

The yacht is diesel-powered.

The policy holder has other insurance policies like a car or home, or others, with the same insurance provider.

The policy holder has completed all the safety courses.
These are some important things, which you should consider for your yacht insurance policy. Make sure the insurance company has a decent emergency helpline service so that you can get your coverage as soon as possible.