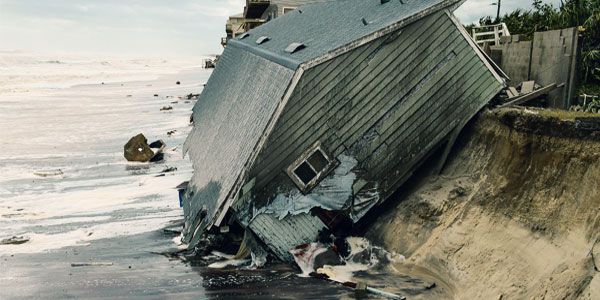 I just cannot express it in words, how sorry I feel for all of us, who suffered heavy loss, as the 2 gigantic category 4 hurricanes, Harvey and Irma, snarled through Texas and Florida.
But it is not the time to sit back and mourn. We must unite. Together we must fight the misfortune that hit us.
We should not look back at the past with scary eyes. It's time to focus on the present.
God did his part. We need to do ours.
Let me get straight to the point.
What are the steps you need to follow to make insurance claims after hurricanes Harvey and Irma?
The news goes that only 20% of Harvey victims have insurance. Even nothing's better for Irma too. The percentage is pretty much the same.
Whatever is the case, we will concentrate on those who's got insurance. For the peace of mind, the FEMA(Foreign Exchange Management Act) and USDA(United States Department of Agriculture) has some funds up their sleeves to compensate the loss for the hurricane victims.
Now those who have flood insurance:
With so many claims about to rise and so many adjusters hurrying here and there, how can you make your case sound important?
The insurance companies will try their best to minimize their expenses. But you need to figure out your policy inclusions and exclusions. See how much it covers, and how much you got to pay out of your pocket.
Be wise, don't lose temper, keep calm, and understand the damage and the policy coverage first.
A small tip for those who don't have flood insurance. You can check out what your home insurance policy covers say fire damage, wind damage, or any normal wear and tear.
Get a clear view of the coverage:
Flood insurance has its limitations.
What type of house do you have? Do you have basement, crawl space? Does your house have an elevated building with the enclosure?
As per the coverage outline of National Flood Insurance Program, the following list is covered by your flood insurance policy:
The building and its foundation
The electrical and the plumbing system
Air conditioning equipment
All built in appliances, including refrigerators
Installed carpeting
Window blinds, cabinets, and installed panellings
Any other attached buildings to your insured building, like garages (up to 10%).
Cost of debris removal.
Personal belongings like clothing, furniture and so on
Valuable items such as artworks, paintings, and costly fur materials. (but up to $2500).
For the basement area and crawl spaces that are coming within the foundation of your building:
Foundation walls and staircases
Drywalls for walls and ceilings (for the basement)
Fuel tanks including the fuel in them
Pumps and well water tanks
Furnaces, water heaters, heat pumps and sump pumps
Washers and dryers
Portable and window air conditioners
Property that is not covered by the policy:
Damages caused by moisture or mold that you could have avoided
Currency, precious metals, and valuable documentations like stock papers, bonds, etc
Property outside the building like trees, wells, septic systems, fences, boundary walls, swimming pools, and so on
Any form of temporary housing, like a treehouse, camps, etc
Loss of use of the insured property. (You will get coverage if you bought loss of use as an add on to your policy)
Vehicles and their parts. (You will have to contact your auto insurer in this case)
Basement and foundation property not covered by your policy:
Panellings, book cases and window treatments in the basement
Carpeting in basements
Drywalls in basements and crawl space
Walls and ceilings that are in the basement and are not made of drywall
Basement staircases and elevators.
Personal property in basements such as clothing, electronic equipment, and furniture.
Now that you have a good idea of your policy coverage, let's discuss the ways to file your claim:
Don't waste any more time. Call your insurer with your Social Security Number, policy number, your present address and contact details in hand. You don't want any inconvenience from your side. The adjuster should be able to reach you without wasting much time.
Create a true documentation of your actual damage. Click photographs that could be held as proof. Take a note of everything that got damaged during and post flood, which you could not have taken care of. Now, this part is critical. The insurance company will try to count many logical factors regarding your damages. They can easily say, you should have plugged out your electronic equipment and kept it above the water level. So, make your documentation sound valid and consider damages that are not your liability.
Don't lie to the adjusters. Be true and just. Don't add additional damages that happened prior to the hurricane. Doing these will only waste time. Quarreling and arguing is the last thing both you and the adjuster will want given the present scenario.
After both the parties will agree to a lump-sum claim amount, you will have to give a proof of loss. You need to file the proof of loss statement along with the claim amount within 60 days of the disaster. So time is the biggest barrier now. If everything's done smoothly, the mitigation work should start immediately. If you think the process is taking unnecessary time, don't forget to call the insurance company and report the discrepancy.
More tips to financially survive the Harvey and Irma:
A stitch in time saves nine. Do the repairs as much as you can on your own. For example, you can remove the molds and damps. You can click pictures of your hard work and claim the cost from the insurance company later on.
Take precautionary measures for you don't know if another hurricane is rounding up in the Atlantic.
Call your auto insurance company and get done with your auto claims too.
Take care of your personal belongings and find suitable measures to dry them up.
Remove any water logging near the foundation of your dwelling property. Water eats through walls pretty fast.
Last but not the least take care of your family members and move to a safe place until the whole claim process and mitigation works are done.