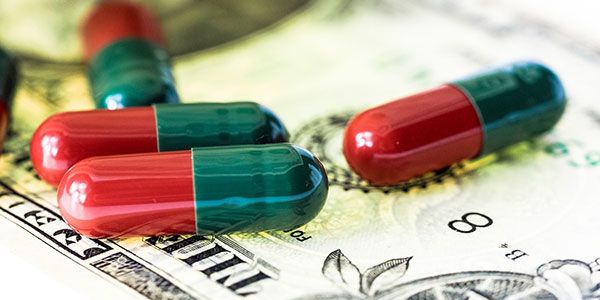 Building enough savings to fight medical and unexpected expenses is very important!
It's not that you can suddenly arrange huge amounts to cope up with medical bills and hospital charges. You need time and planning to get ready slowly.
So, what are your options for building the perfect savings and getting yourself the correct health insurance?
Here we will discuss in detail how HSA (Health Savings Account) and FSA (Flexible Savings Account) work.
What is HSA?
Health Savings Account (HSA) can pretty much look like a personal savings account, but you can only have it if you qualify for it.
The top criterion is you must have a High Deductible Health Plan (HDHP) with your health insurance provider, and you must not fall under Medicare benefits!
HSA offers many add-on benefits that you should  know before you go ahead to open one.
First, it is tax-free. This means your contributions will be made before your income becomes taxable.
Next, HSA funds can be withdrawn anytime you want. But you will have to pay overhead taxes and 10% penalty charges for early withdrawals!
Also, for every non-medical use of HSA funds, you will have to report it to the tax bureau and this amount will be considered as taxable!
What will happen to your HSA funds if it is left unused?
This is where the beauty of HSA lies.
HSAs are used by many to build savings. The money from an HSA account grows tax-free, and unused amounts are rolled over to the next year.
The HSA account also grows on interest, and the money from an HSA can be used for long-term investments such as Bonds and Mutual Funds!
What happens to your HSA when you switch jobs:
HSA funds have huge portability and the account gets carried forward to your next job without much pain.
Also if you are lucky enough then your employer might contribute to your HSA funds. But that doesn't mean the money isn't yours to keep. It will remain yours, and when you reach 65 yrs of age, you can pull back your money from your HSA completely tax-free!
How can you use your HSA?
You can use the fund tax-free only for qualified medical expenses.
Qualified medical expenses that can be paid using HSA are listed in Section 213(d) of the Internal Revenue Service Tax Code.
Major qualified expenses include:
Ambulance

Annual physical examination

Artificial Limb

Artificial Teeth

Bandages

Birth Control Pills

Body Scan

Braille Books and Magazines

Breast Pumps and Supplies

Breast Reconstruction Surgery

Capital Expenses

Hospital Services

Insurance Premiums

Laboratory Fees

Lactation Expenses

Lead-Based Paint Removal

Learning Disability

Legal Fees

Lifetime Care—Advance Payments

Lodging

Long-Term Care

Meals

Organ Donors

Osteopath

Oxygen

Physical Examination

Pregnancy Test Kit

Prosthesis

Psychiatric Care

Psychoanalysis

Psychologist

Special Education

Sterilization

Stop-Smoking Programs

Surgery,

and more……….
But for every noneligible and nonmedical purposes, there will be penalty charges if your age is below 65 years!

What is FSA?
Flexible Spending Account (FSA) helps you stash away money from your income before it gets taxable.
As you enroll in an FSA, you will be asked to decide what amount you want to contribute to your FSA.
There's usually no eligibility criteria to have an FSA, unlike HSA. Only that if you already have an HSA active in your name, then you might not qualify to open a traditional FSA, and will have to try out a limited FSA that only offers dental and vision expenses!
FSAs are a great tool for budgeting if you want to keep aside limited money for your medical expenses.
Before you open one, you should  remember that FSA funds won't work like HSA and that it cannot be used for long-term investments.
The headline is if you don't use your FSA fund, then you will lose it after the account reaches its one year term!
Generally, your FSA will have a debit card that you can swipe to pay for your qualified medical expenses!

What happens to your FSA when you switch jobs:
You can't take your FSA with you as you change your job.
FSAs are usually employer-sponsored benefit plans, and you can relate its characteristics to a normal term life insurance.
It's good for those who want to use it on a temporary basis!
FSA funds cannot be used to invest in mutual funds or in any other long-term goals.
How to choose what's better for you? FSA or HSA?
HSA is the best option if you want to build cash value that you can use after you reach your retirement.
HSA is also helpful in many ways, among which you will be able to contribute more money than you can with your FSA.
But on the other hand, FSA gives you the freedom to discontinue your medical savings anytime you want! Also with FSA, you will be headache free, as you will be contributing a very minimal amount each month from your paycheck than you would with HSA!
It completely depends on you how you want to fight your medical expenses. As one-liner, I can say, if you are not worried about medical expenses, and want to set aside little amounts, only to lower your out of pocket burden, then FSA is your call.
But if you want some long-term returns and need to merge your Health Plan and savings for medical expenses together, then probably you should go for an HSA!