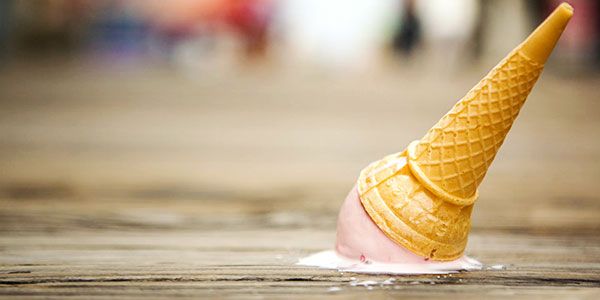 Never consider insurance as a burden, rather it is a responsibility that you should fulfill.
Insurance is tricky as it involves conditions dependent on future events.
This article is published to help you understand why you should consider insurance as an important component of your life! It will no doubt provide you with various important insurance advice that you definitely have to follow.
It will also help you identify various insurance mistakes that many make!
So, without any further ado, let's revise all the points and parts this topic is going to cover.
Never play with probability and chance when it comes to necessary insurance policies:
What do you mean by necessary and important insurance policies that you shouldn't skip? These are undoubtedly life insurance, home insurance, health insurance and car insurance.
Many consumers often query us, if it is that necessary to dedicate heavy parts of their income to such policies!
We in turn always say this life is too short to take chances and fall into misfortunes and mishaps. You can never really be sure when you will fall ill, when you will land into an accident, and when a calamity might bring houses down to dirt!
Life itself is a series of unpredictable events! Some good and some bad! It is insurance that will be able to provide you with back up in such evil times.
Buy insurance, be insured, be safe!
Don't skip your health insurance after the 2018 tax law of health insurance mandate repeal!
Health insurance is one of those serious insurance policies that fall under the category of must haves!
Many financial advisors are actually wondering why the new tax bill eradicated the tax penalty of health insurance!
Given the rise of medical cost every year in our country, it is utter foolishness to go without a health insurance policy!
You better be smart and not get allured by such laws. Though the tax law is implemented keeping many financial perspectives in the backdrop, still why will you take chances?
A health insurance policy will not only help you financially, but also the insurers will talk to hospitals to reduce your medicals bills. I believe single-handedly it's not possible for you to go into such negotiations!
However, if you need to know more about the health insurance changes in 2018, click here.
Review all the options before buying a life insurance:
It is the age-long fight between term life insurance and whole life insurance, we are talking about right now!
Life is no joke, and neither your money!
So, what is better? Pay a low premium and get done with the policy? Or dedicate huge amounts and grow cash value on your insurance policy?
This decision is completely up to you. How you will choose and what you will choose!
If you are a financially well-groomed guy, who's got enough savings and investments done to compensate big losses, then term life insurance is probably your call!
But if you think your income is not sufficient to cover your savings along with an insurance policy, then you should go for a cash value or whole life insurance.
Remember the money you put into your whole life insurance is invested by the company and will eventually grow in cash value on interests!
But whatever you do, talk to an unbiased insurance provider, evaluate your options and choose what's best for you!
Customize home insurance by choosing suitable add-ons:
Your home insurance will probably not compensate you for losses incurred in natural calamity and act of God!
It is your add on policies that will save you in such events. These are earthquake insurance, flood insurance, and so and so!
Hope you haven't forgotten what happened to the victims of hurricane Harvey and Irma. Most of those who suffered in those tropical storms went uninsured, and became helpless!
Guess you don't want to end up being one of them! So, avoid such insurance mistakes!
However, earthquake insurance is in whole another distinct subject. To know when and why should you go for an earthquake insurance policy, click here.
Don't forget the big thing called travel insurance and adventure travel insurance!
Travel insurance will fight on your behalf when you encounter severe mishaps or accidents in a distant and foreign land!
Moreover, there's this thing called adventure sports travel insure, which will get you covered when you plan to do extreme activities in foreign terrains and countries.
Different companies offer different packages for travel insurance. You got to choose wisely which one is best for you.
Usually, a normal travel insurance won't cover you if you break your leg or fall ill while indulging in extreme activities. That's when adventure travel insurance will come useful!
Know in detail why you need an adventure sports insurance and what activities will it cover!
In the end, don't go underinsured or choose all wrong policies:
The real game is getting yourself properly insured. Not over insured neither underinsured!
Buy policies that you find useful, and discard those that you deem to be meaningless.
So, get help from a financial advisor and discuss all the policies you need and all that you can leave!