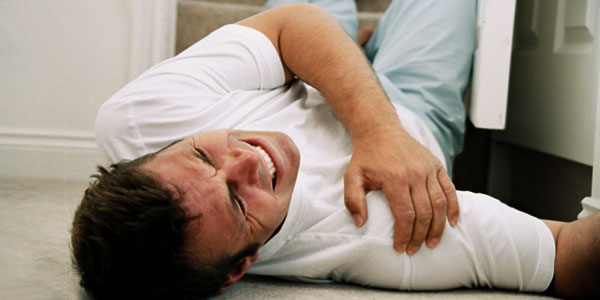 Is a homeowner liable to pay for your injuries if you slip or fall on his/her property?
Will the property owner's homeowners insurance cover your medical bills?
When can you claim the medical payments provision of the homeowners insurance?
Well, there are plenty of points that come into play here. Read on to know more.
Does the property owner have the homeowners insurance?
Before making a claim, find out whether or not the property owner has a homeowners insurance policy. Luckily, the majority of homeowners do have such a policy, especially if he/she has a mortgage loan.
If you want to make a claim, ask the homeowner directly to know the identity of the policy insurer.
When is the property owner liable to pay for your injuries?
A homeowners insurance policy provides two types of accident-related protections.
They are:
Liability coverage
Medical payment coverage
Only because you got hurt on someone else's property doesn't mean a homeowners insurance would provide you coverage. The property owner's homeowners insurance will cover some of the medical bills of the wounded person, but the property owner isn't responsible unless he/she was careless. Also, benefits are available if you severely hurt yourself in the property owner's house.
How much coverage will you get?
Usually, the homeowners insurance cover up to a limit of $5,000 to $10,000 of the medical bills of the injured visitor. The insurer will pay for the medical bills until it reaches the policy's limit.
When should you report the claim to the insurer?
Immediately after you realize that your injury is serious or it's caused due to the property owner's negligence, inform the insurer about the same as soon as possible. If you delay, the insurer may think that the claim is not genuine.
What should you do if the homeowner is reluctant to go to his/her insurer?
It is possible that some property owners would try to settle the matter by themselves. If the owner refuses to share his/her homeowners insurance details, you can sue the owner and make demands to get the information.
When can you claim the homeowners insurance?
You can claim the homeowners insurance under the following circumstances:
Slips and falls
Food poisoning
Drug overdose
Drowning
Electrical burns
Severe cuts
Animal attacks
Fires
Accidents caused due to homeowner's negligence
Next time you get injured in another person's property, look for the property owner's homeowners insurance to cover your medical costs.
Read more: 5 Things you should know about homeowner's insurance