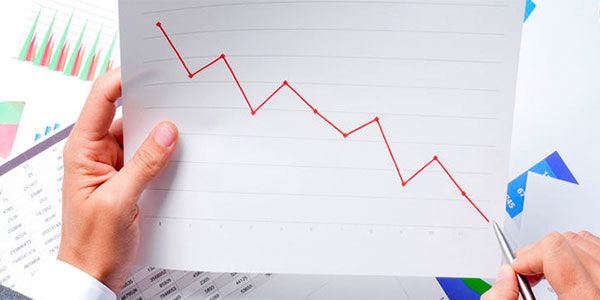 The loss incurred from the devastating hurricanes, Irma and Harvey, still toll to rise even after 1 month they hit the shore.
Now that's not from one perspective. We are counting in losses suffered by civilians and the insurance companies as well.
The estimated loss from Harvey alone is rising to about $90 billion. That's pretty high as compared to Irma, which is significantly less, counting to about $2 billion from insured losses.
That's the effect on insurance companies after Irma and Harvey.
The companies are cutting down their earning by at least $150 million this year.
But that's not the point. What's more worrying is, the market for flood insurance is under attack!
How can the insurance companies secure their profit by selling policies in the coming years?
Two hurricane hits, in a course of such little time, is already making a scarcity of adjusters and ditching company capitals.
For Allstate insurance group, the leading property and casualty insurer, the problem seems to be with the reinsurance strategy.
We, the general people, are filing claims one after the other, but have we thought of the hurricane rampage in the insurance industry?
To give a very basic knowledge to figure out how insurance companies hold their ground steady in times of financial breakdown, you first need to understand insurance upon insurance.
We are getting us insured by the insurance companies. That's a simple idea. So there should be someone to insure our insurers. That's where re-insurance policies take place.
The main problem with the Harvey and Irma case is that the suffering will be mainly from the reinsurance company's side.
From the very recent report of the Fox network, it will take an estimated $30 billion to reconstruct houses only in the Houston area.
Thomas J Wilson, CEO of Allstate, speaks out just after returning from the hurricane hit Houston –
"What I saw was very widespread and major disaster. Each individual has their own story obviously, but there are hundreds and thousands of people displaced. That is terrible! We have to feel empathy for those people. A lot of their possessions and memories have been waterlogged and thrown out!"
It is actually true that the insurance companies are stunned by these two massive hurricane attacks!
Not just the rising claims coming up from everywhere, but also in tackling and giving each and every claim the same importance.
The more the insurance companies delay in sending the adjusters, more are their damage estimates mounting up!
With delayed mitigation works, there are chances of molds, damps, and more eroded walls.
Sometimes the companies have to deal with two separate damages by wind and flood respectively. This makes the case even worse!
So, if the companies are thinking that basements and down floors are the most affected areas, to their wonder the top floors, the ceilings and the upper window blinds are exhibiting serious wind damage!
Wilson quotes – "There are two parts to the damage cost, the first are the homes that I think will be extensive, then there are the infrastructures. When the wind damage happens, roofs get torn off, houses come down, trees knocked down."
When asked what about the case, where quite a bit of people have lost everything as they don't have any insurance, Wilson comes up with a sensible answer
.
He says – "For private insurance companies, like Allstate, if your car gets caught in a flood we cover that, and we are already talking to people to get their cars dried out", so people got to take some measures themselves.
He also points out that "We have 3000 people right now, taking care of all the victims, in the whole area impacted by the hurricane Harvey!"
The houses are mainly covered by the federal government.
Some 50% of houses in the coastal area are covered under wind insurance. So, 85% of the total victims got to deal with the loss themselves since they have no insurance over their head. Which makes the game pretty hard!
John A Miller, the flood expert, in his interview with PBS newsman Paul Solman says that:
"Back in the 1960s, when the National Flood Insurance Program was created, the private market wasn't insuring flood-prone areas. Because they were going to lose money. Flood risk is different than auto. It's different than homeowners, fires. You're in a floodplain, right? The people that are purchasing flood insurance are flood-vulnerable."
When Paul Solman deems that per claim is averaging to about $350,000, and providing insurance at below market rates is encouraging people to stay in a dangerous place, Miller says – "That's why the flood insurance program is not just an insurance product."
So that's what the situation looks like in our country!
Now if we consider foreign countries, like Germany, that provides big reinsurance companies for our in-home insurance companies, they too have a devastating story to tell.
Hannover RE is looking ahead to some good loss in 2017, nearly a decade of their loss, after the financial crisis in 2008!
Munich RE sees no profit this year, and they are the first to surrender to the loss as a reinsurance company just after Harvey and Irma!
"German insurer Talanx warned it may miss its profit target for 2017 as its reinsurer Hannover Re is being hit by major claims from a series of hurricanes and an earthquake in Mexico." as reported by Reuters for the Insurance journal!