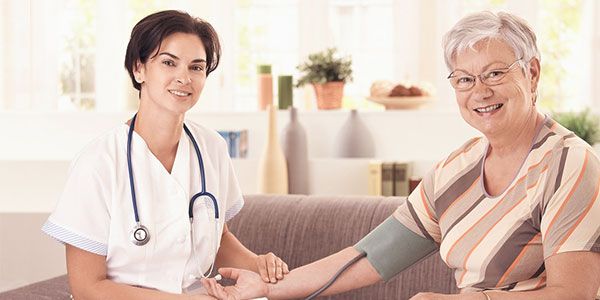 Unlike normal health insurance, long-term care insurance is tailored for covering long-term health oriented services such as a personal and custodial care in your home, within a community.
The term "long-term care" denotes to the services towards individuals with chronic illnesses, disabilities or physical difficulties on a regular basis, over a long time. The type of services needed may be categorized from simple activity assistance such as bathing, dressing, and feeding to skilled care assistance rendered by professional nurses, therapists or doctors.
Factors to consider for long-term care insurance
Age and health – Policies cost less if you buy them as early as possible. Insurance premiums are much lower when you're younger and in good health. If you're older or bear critical health issues, you may not be able to get enough coverage.
Insurance premiums – Long-term care premiums may increase over time. So, if you think your income may go down in the future, and you'll be unable to afford the premiums, you should refrain yourself from investing in such a policy.
Income – If you have fewer assets and having problems with paying your bills, investing thousands of dollars every year towards a long-term care insurance premiums will be a wrong choice. If your income is low but still you need medical care, you may opt for Medicaid. Such a  service pays your bills for nursing home and also cover a limited amount of at-home care, in most states.
But to qualify for Medicaid, your major financial resources should  be exhausted and other eligibility criteria need to be   be fulfilled.
Help from family and friends – You may get help from family and friends who can provide you with the best long-term care. But you should  decide whether or not you really need  their help and how much is your expectation.
Savings and investments – You should  consult a financial adviser or a lawyer who can guide you about different ways to create funds for future. To maintain a long-term care policy, you must secure a good amount of  proper investments.
Taxes – The benefits you are getting for a long-term care insurance aren't considered as taxable income.
It means, if you have itemized deductions and have medical costs in excess of 7.5% of your adjusted gross income, you can deduct the total premium value from your federal income taxes.
Types of long-term care insurance policies
There are 3 types of long-term care insurance available.
Here are the names:
Home care only facility
Nursing home & residential care only facility
Comprehensive
Home care only facility
Home Care Only policies primarily cover long-term care in your home or a community setting. This facility do not cover an assisted living service or nursing home. These policies surely provide benefits for home health, adult day health care (ADHC), hospice, respite care, personal care and homemaker services.
Nursing home & residential care only facility
Nursing home & residential care services are only policies that can cover long-term care in a nursing home or at a place licensed as a residential care facility. This insurance policy is mainly effective for the elderly (RCFE).
Assisted living benefits, issued for this insurance policy after 1998, should be paid at the time you are in any RCFE-licensed facility. This may include small neighborhood houses (popularly known as board and care facilities), retirement homes and special community facilities for Alzheimer's patients.
These policies will cover all the costs of long-term care services you are getting.  It will include room charges and boarding charges up to the policy's maximum allowed daily benefit limit.
Apart from that, the assisted living benefits in these policies are similar to  at least 70% of  the nursing home care benefit.
Comprehensive
Comprehensive policies provide coverage and care in a nursing home, assisted living facility, home care and community care (such as adult day care). Comprehensive long-term care insurance policies come under the same rules as the two above mentioned policies.
To be continued…