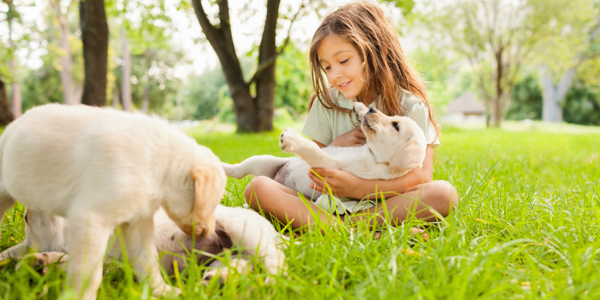 Nowadays, many Americans are considering keeping pets in order to reduce their loneliness. As a result, undoubtedly demand for pet insurance has increased more than ever before.
According to an estimation by the North American Pet Health Insurance Association, pet insurance industry to reach $750 million by 2015 as Americans spend more than $15 billion each year on veterinary care.
But since a less trodden path, the intricacies of pet policies can be tough to understand. Luckily, a new California law is going to bring changes and this can make pet health insurance more consumer-friendly. Here is things you need to know about the new pet law and the ways to shop for a good pet insurance.
The Law
In an attempt to address some of the most common complaints circumnavigating pet insurance, in October, California passed a law that was first in the country to extend some protection to the consumers suffering due to unreasonable pet insurance policies.
The law requires pet insurers to transparently disclose all significant information about the policy like coverage limitations, reimbursement limits and waiting periods. The enactment also introduced a 30-day "free look" period that offers consumers the flexibility to drop their policy and get a complete refund if it doesn't meet their expectations.
How is the new legislation significant? According to Ricky Whitman, vice president of community relations for the Pasadena Humane Society & SPCA, "Most insurance companies have pre-existing condition restrictions, and those aren't always clearly spelled out. The law now requires insurance companies to clearly disclose basic information about the policies."
Health emergencies of your pet can prove to be financially disastrous for you if you have the wrong insurance policy or no policy at all. Some of the common health issues can cost you anything between $4,000 to $6,000 and if you have no policy, you can be in trouble. The new pet insurance legislation's transparency would make it easier for pet owners to decide which plans really meet their expectations and which not.
How to shop for pet insurance?
Consumers often think their pet insurance covers more than it actually does. When you start looking for pet insurance, make sure you ask questions regarding what is covered, the costs associated, whether or not the wellness coverage is available, etc. See if the insurer has all the answers to your questions.
You can consider the following four factors while evaluating plans:
1. Is the policy comprehensive and simple to understand? Is there any exclusions?
2. Are there any limit to the coverage? Look for minimal limits or no limit altogether.
3. What percentage of the bills are covered by the provider?
4. Does your premiums increase as your pet grows older and as you file claims?
Most vets have good experience with pet insurance companies. You can ask your vet before opting for any. If you live in California, pet health insurance policies will become more transparent once the law goes into effect from July 2015. However, no matter where you live, you have the right to ask questions to any insurer before you opt for any policy.