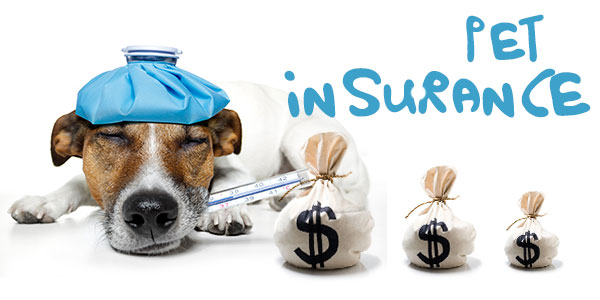 Unforeseen accidents, illnesses, and other emergencies can befall your pet anytime. Insuring your pet is a beforehand is a viable option that makes sure it gets the necessary help or treatment from a vet when required.
Just like ensuring your pet gets the best quality pet food available on the market and regularly checked up by a qualified vet, pet insurance is another area of pet care that should be taken care of seriously. Pet insurance is one area of pet care where the cheapest option isn't always the best choice, and can prove to be more costly in the long term.
Taking out the cheapest available policy might make sense for first time pet buyers, or those who never had any problems with their pets. However, things can be worse as soon as you need to make a claim and the coverage falls short.
Luckily, there are still several ways by which you can potentially reduce the cost of your pet insurance policy without compromising on the coverage.
Here are top 5 ways to keep the cost of your pet insurance policy down.
1) Adjust your deductible or excess:
In the insurance industry, deductible, excess, or 'co-pay' refers to the amount you need to contribute before the coverage kicks in. This means in case you need to take your pet to a vet, you'll need to pay for the treatment that comes within the predetermined threshold. Treatments that will surpass the threshold will be borne by the insurer – but you still will be required to pay the deductible amount as agreed.
Usually, when you take out a policy, you're offered a range of options to choose from. Some insurer may also offer a zero excess. However, this will increase the monthly premiums you pay. Here are few quick tips before buying pet insurance.
2) Multi-pet discounts:
If you got more than one pet in your home, getting policies for them from a single insurer can save you huge. Most insurers offer a discount of up to 15% if you insure more than one pet with them. It's not mandatory that you have to take all the policies at the same time.
3) Microchipping and identification:
Whenever you apply for a pet insurance, the details that you need to give out in the application form include information about the microchipping status of your pet and the microchip number. Policies for microchipped pets are cheaper than the ones without microchips since these chips can help you locate your pet in the event of loss or theft. Similarly, having a collar on your pet serves the purpose as well.
4) Spay and neuter:
Unless you have a rare breed of pedigree pet to breed from, it is wise to have your pet spayed and neutered. Actually, it should be a regular procedure for all pet owners out there. Also, this can help you reduce cost as long as pet insurance is concerned since spaying or neutering reduces the risks of contracting of a number of diseases and conditions.
5) Preventative healthcare:
Prevention is better than cure. One of the best ways to save money on pet insurance and your pet's veterinary treatment is to take good care of your pet's health from day one. Feed a good quality diet, keep them wormed and safe from fleas and ticks, make sure their vaccinations are done in due course, and take good care of their teeth. There are a number of responsibilities of pet ownership. Carrying out these well can help you keep your premium and the policy renewal costs down.