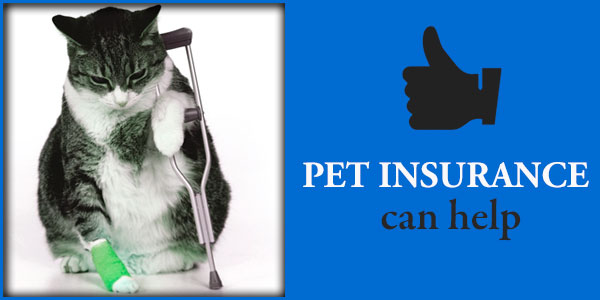 As we moved to a sprawling mansion in the countrysides of Idaho from a clumsy condominium in Texas, it was only a matter of time before a cute puppy would follow. We chose Grey, a golden labrador from a local puppy seller. It was really charming and mingled with us within a few days. However, after few days, we noticed a small lump on Grey's side.
As we took him to the local vet, he said it wasn't anything serious. Just a fatty tissue and nothing to be worried about. But with time the lump started swelling up and sized like a tennis ball. This time we thought of making Grey lump free and took to another vet in the city, where we came to know that the fatty tissue wasn't just fat. In fact, it was cancer and we wanted the vet to uproot the entire thing from Grey's body. After all, Grey was family.
As the surgery, chemotherapy and other procedures followed up, the initial estimate of a couple hundred dollars reach to a couple thousand dollars. We were not concerned about the money we are spending but wouldn't it have been great if we had pet insurance.
Why should you be bothered about pet insurance?
For the non-pet owners this might be the question. But every pet owner who visits the vets office frequently knows that medical treatment for pets isn't a cheap deal.
As per estimations, yearly medical care for pets ranges from $150 for small dogs and cats to $200 for large dogs and cats. Just spaying and neutering your pet can cost you an additional burden of $150-$200 each year. And if you pet develops a medical emergency or a critical disease like cancer, your bills are going to add up quickly.
As per an analysis of claims data by Veterinary Pet Insurance, following are the five most common canine conditions that require surgery and the average cost for treatment:
Benign skin mass — $999.
Skin abscess, inflammation or pressure ulcer — $458.
Tooth extraction – $829.
Torn ACL or cartilage – $2,667.
Malignant skin mass – $1,431.
Below are the costs to treat cats, which are slightly cheaper.
Tooth extraction – $924.
Skin abscess, inflammation or pressure ulcer – $458.
Benign skin mass – $291.
Bladder stones – $985.
Cancer of the abdominal wall — $813.
What to ask before purchasing a pet insurance?
Not all plans are customized for your pet and therefore before purchasing, you need to do your homework carefully. Before signing up, make sure you know all the answers of the questions that come to your mind.
1) Does the policy contain preventive care like immunizations and physicals?
2) Do they offer any coverage for accidental injuries?
3) Are there any exclusion to the coverage?
4) Do the policy involve any pre-requisite conditions?
5) What the deductibles, co-payments and other fees will be?
6) Does the plan require any in-network vet?
7) How will claims be handled? Will you be required to pay out-of-pocket first?
Now you are aware of many things circumnavigating pet insurance and you can definitely start shopping for one. But the question remains the same. Do you really require a coverage for you pet?
If you pay $30 in premium for you dog each month, you'll spend $3,600 in premiums over a 10 year period. If your pet doesn't come across a major illness during this tenure, the pet insurance company gets all the money. Does this come within your budget? If yes, go for it.