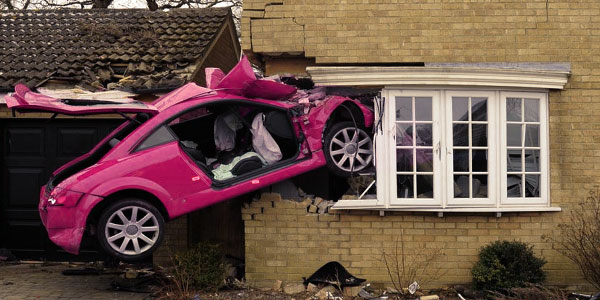 If you are in the process to buy a new home, your mind is probably too much filled with stuff like mortgage, down payment, lenders, credit score, interest payments, and closing costs. If you think that your plate is already full and you can't take anymore, you're probably wrong. There are many other things that you need to take care of and one among them is you car insurance.
What does buying a home have to do with your car insurance?
This is such a question that can trigger a debate, and even if valid, most people have nothing to answer. However, the answer is very important.
Whenever you go for a new home, you need to check out the liability limits of your car insurance policy. If it's too low, you might be knowingly putting your new home at risk each time you get in the car.
That said, let's assume that you've only got the state-mandated liability coverage. If you're in California, this means that you've got up to $15,000 coverage for an injury or death to one person, $30,000 for an injury or death to multiple people, and $5,000 for property damage. If you involve in an accident and damage your brand new property that exceeds the said limit, you'll have to pay on your own.
The risk is all yours
As soon as you enter into your brand new home, you get a very valuable asset in your possession. Let's say that your home's current market value is $500,000. Now if you are involved in a car accident that causes $100,000 in damages, your insurance company will only cough up to the limits of your liability coverage (a meagre $5,000, $15,000, or $30,000 if you have stated specified limits) and you'll be liable to take care of the rest.
Unfortunately, in California, if you don't have the money, you'll be forced to sell your home and return the money over to the person who sued you.
So how can you prevent this?
Fortunately, there is a way out. All you need to do is just increase your liability coverage. Ideally, your liability coverage sum should touch the value of your home. So if your home's worth is $500,000, you should have a liability limit of the same amount on your car insurance policy.
This suggestion isn't only for the homeowners. Rather, you should follow this rule if you have any kind of expensive asset in your portfolio. In fact, the rule of thumb should be to have a liability limit that matches the total value of all your assets – your home, your boat, your farm, or anything else.
Though raising the limit of your liability would make your monthly premiums go up. But, this should not worry you as you'd know that your assets are safe.
If you buy wisely, you can bring down this price too. For example, many insurance companies offer discounts if your get multiple or all policies from them. So as you would want to get a home insurance policy now, get the same from your existing car insurance provider and the multi-policy discount policy can help offset the cost of higher liability coverage.