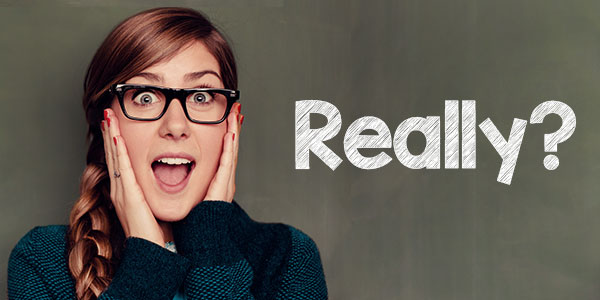 Most homeowners have no clue about the stuff that their home insurance policy covers.
More than 30% of the US households believe that flood damage and earthquake are covered by standard home insurance policies. The fact being – there are lots of calamities including natural disasters that aren't covered by standard home insurance policies.
It is better to know what's included in your policy beforehand than cursing your fate after disaster strikes.
However, a standard home insurance policy covers much more than just structural damage to your property. Here are five surprising coverage that you probably didn't know your home insurance policy include.
Slander, libel, & dog-bite lawsuits:
The most important layer of protection that comes with home insurance is liability coverage. This protects you in case you're sued for any particular reason. Also, if you are a proud dog-owner, a standard home insurance policy protects you from dog-bite claims at no additional cost.
According to the Insurance Information Institute, most policies provide $100,000 to $300,000 in liability coverage.
An analysis of homeowners insurance data by the I.I.I. found that while the number of dog bite claims nationwide decreased 4.7 percent in 2014, the average cost per claim for the year was up 15 percent. The average cost paid out for dog bite claims nationwide was $32,072 in 2014, compared with $27,862 in 2013. (Source)
Mandated upgrades and spoiled food coverage:
HO-3 is the common name for the standard basic home insurance policy. Some insurance carriers may call it by a different name, but it remains the same.
An HO-3 policy provides coverage for "ordinance or law," which covers costs associated with bringing the property up to code after a covered loss. For instance, if your home ventilation system is damaged in a mishap and a new city law requires homes to have the most advanced ventilation systems, upon rebuilding, the entire system needs to be reinstalled.
The basic home insurance policy also cover for refrigerated items. If a power outage spoils all your freezer and fridge items, you're eligible for a coverage of up to $500. Interestingly, ordinance coverage or the refrigerated item coverage does not cost you anything. They are included in a basic HO-3 policy.
Misc. accidents:
Technically, homeowners insurance is a general liability policy. It covers a wide range of activities those have nothing to do with a person's home. Also, it covers the client in any location elsewhere than where the home is located.
You can check with your insurance agent to have detail information about the packages of your particular carrier.
Additional living expenses and falling objects:
Homeowners insurance also pays for damaged roofs due to heavy snowfall, damaged pipes in winter, and additional living expenses. For instance, if your house becomes uninhabitable after a storm, the insurer will pay for hotel and restaurant expenses.
Damage caused due to falling objects, such as unused satellites, hot air balloons, etc., is also covered under standard homeowners insurance policies. The coverage includes damage to the property as well as the belongings of the home.
Student property:
If your kid is in college, and away from home, his/her personal property is covered under your home insurance policy.
This coverage, typically called personal property coverage, is included at no extra charge.
There are many other stuffs that are probably included in your basic homeowner's insurance policy and you need not pay additional price for those. Talk to your insurance agent to know about those stuff in detail.