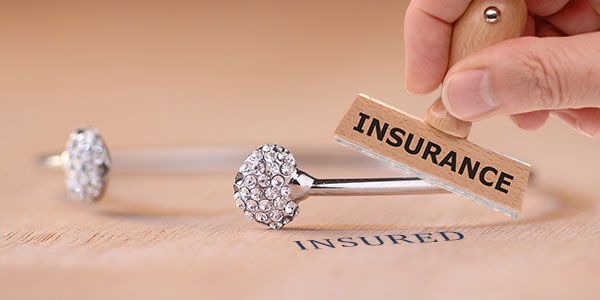 It can be mentally devastating and equally heart-aching to lose your most valuable possessions - something that you were emotionally attached too.
Gems and jewelry are expensive, and often they become cherished and sentimental possessions. Losing them forever is something that you can't even imagine in your worst nightmares.
However, perils can hit anytime and it's better to have protection in advance. A comprehensive jewelry insurance in place can come as handy. A specialized jewelry insurance policy provides comprehensive coverage in situations—like damage, theft, or disappearance—that may not be covered by standard homeowners or renters insurance or by warranties.
A specialized jewelry insurance policy in place can make sure that you're compensated for your material loss.
Do I need jewelry insurance?
Standard homeowners and renters insurance policies provide some coverage for jewelry and other valuable items like watches and furs. Just like your other belongings, your valuable items are also covered for losses due to perils included in your policy - fire, windstorm, theft, and vandalism.
However, there are liability limits for certain items. One such item is jewelry and there are certain liability limits, meaning that the insurance company will not pay more than the amount specified in the policy. In order to keep policies affordable, often standard homeowners and renters insurance providers offer a relatively low limit for theft of valuables, usually $1,500.
If you own valuable jewelry that you can't afford to lose, you should either raise the limit of the liability or purchase 'floater' policies. Raising the limit is the cheaper option, while 'floater' policies offer broader protection since they cover losses of any type. In case you go for a floater plan, make sure the items are professionally appraised before listing.
Which jewelry should I insure?
You should go for anything that is precious to you and you can't afford to lose it. As already said, it's not the emotional value that we are talking here since most of the time the lost items go unrecovered. However, if anything unfortunate happens to your most-coveted $8,000 bridal headpiece or $5,000 hairpin, you'll to bale to have it repaired or replaced.
A $250 necklace purchased from a local shop may be easier to replace or repair. However, a $10,000 vintage diamond ring may be difficult to get back if there is no coverage.
How much will jewelry insurance cost?
Generally, the rates depend on the location of your stay. However, for most people, the cost is $1-$2 for every $100 it'd cost to replace.
For example, you will need to pay between $50-$100 a year to insure a diamond pendant worth $5,000. The rates are higher in cities where incidents of theft are higher.
What are the appraisal costs and who do it?
Jewelry appraisal reports are usually created by professional jewelry experts. In an appraisal report, along with the appraised value (i.e. current retail replacement cost), it includes a detailed description of the item.
If you've recently bought a piece, you need not pay for an appraisal since the jeweler from whom you've purchased will provide an appraisal report by default. However, if the jewelry you want to insure is a family inheritance or one you've bought long ago, you'll need to pay for a jewelry appraisal.
Jewelry appraisal costs vary depending upon many criteria. The most important thing is that you make sure the appraisal comes from a trained jewelry expert who is also qualified as an appraiser. Look for a GIA graduate gemologist to do the appraisal tasks.
One last note: make sure you get your jewelry appraised after every two to three years since the value modifies over time due to inflation and other factors.
Do I need to pay a deductible?
Not always. You can choose to opt for it or opt out depending on your current or future finances.
If you opt for it, consider the amount you're willing to pay in the event of a misfortune. Determine what you'll be able to pay as deductible in case a $20,000 diamond necklace gets stolen just within a couple of months of the onset of the policy.
On the other hand, if you think that you can cope with a slightly raised monthly premium, but won't be able to give out a few thousand dollars out of pocket as deductible in any given time in future, you may prefer to have a $0 deductible as well.
Here are some tips to follow if you're going to insure your valuables:
Make sure you've insured for the right amount
Make sure you have all the items appraised
Carefully store a copy of the store receipt
Take various pictures of all the items and keep them safe
Make sure you own a safe-deposit box to keep all the jewelry
Make sure you appraise your jewelry on regular basis
Practically, nothing can replace the emotional value attached to a special item gifted by a loved one or passed to you by inheritance, a good jewelry insurance policy can help you do the next best thing: repair or replace the mundane thing in case any mishap happens.
The key is finding the right jewelry insurer.