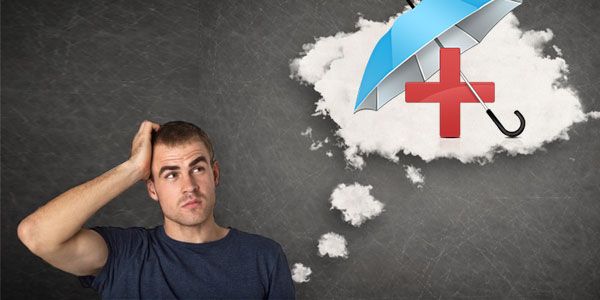 Did you ever contemplate about it? I mean what would be a substantial health coverage for your family? How much health insurance do you actually need? If we aim to find a simple answer to this, it'd be enough to cover you and your family for an unforeseen illness or injury and/or fight persistent health conditions without destroying your finances.
Even if you're one of those few lucky ones who can afford any medical expenses out of pocket, you must carry at least a minimum level of health insurance. Else, you're going to face a tax penalty.
No matter if you're the healthiest person on Earth, you're going to need this, and you know you'll probably need this one fine day.
Less freedom of choice
Unlike auto or home insurance, there is no way you could place a value on the stuff being insured - here, which is going to be the well-being of you and your family. And because the worst-case of medical care costs can be astronomical, insurers tend to limit their risks by introducing overly-complicated cost-sharing plans with little or no customizations.
However, things have become much more convenient after the Affordable Care Act, aka Obamacare.
Still, if you're working somewhere and your employer offers health insurance, you should opt for it. Usually, a majority of Americans fall under the employer-sponsored group plans because it costs the consumers less than the individual policies as most of the time the employer pays part or all of the premium.
Unfortunately, the downside to group-health policies is that the employers always tend to offer a reduced number of plans - often one each from a health maintenance organization (HMO), a preferred provider organization (PPO) and/or an exclusive provider organization (EPO).
However, now there are many options available after the introduction of the Affordable Care Act, aka Obamacare. Now you get to choose from the colossal healthcare marketplace if you're willing to buy individual policies.
Get a health insurance quote.
Health insurance rules of thumb
Check out these steps to get the best health insurance plan for you and your family.
1) Do a health inventory:
What is your overall health condition? How often do you get sick or visit the doctor? What kind of lifestyle do you live? Is there any risk involved? Try to follow the same principles that you apply while buying other types of insurance - life, auto, home, etc. Try to know your risks - the threats you're exposed to.
2) Measure your healthcare expenses:
How many times did you visit the doctor last year, or the year before? If you went for 5 times on average and your primary care copay was $25, that's $125. Now check your estimated copays for urgent/specialist care, lab tests, prescription drugs, etc. This should give you an idea about your policy requirements.
3) Check your options:
If you're already covered through your employer's group insurance policy, understand your choices. If you're happy with the existing coverage and it's affordable thus having quite a coverage, you should not seek for external programs. However, if you're buying your own coverage or currently uninsured, check the health insurance marketplace to see the options available to you. You may even qualify for a tax credit to help pay your exchange plan premium.
4) Know your priorities:
If you tend you visit doctors frequently or have a chronic health condition, copays and lower deductibles should be things you care about. A lower premium perhaps would matter more. Whatever the case might be, a higher-deductible plan is something that should always be on your priority list.
5) Find your best option:
As you narrow down more, closely check the details of the plans and try to understand if they meet your needs. Just don't conclude on anything considering the price alone. The inexpensive ones may not offer you the best deals.