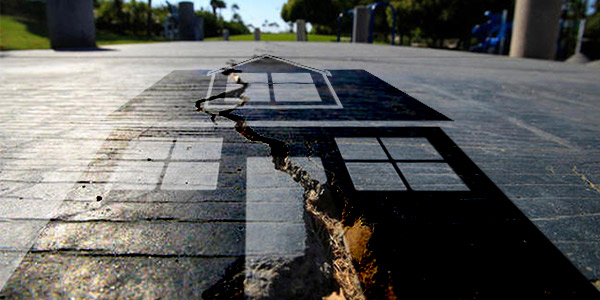 The United States Geological Survey has done some significant changes to their seismic activity prone area list.
They have clearly pointed out 16 states prone to severe earthquake damage in the coming 50 years. The states are, Alaska, Arkansas, California, Hawaii, Idaho, Illinois, Kentucky, Missouri, Montana, Nevada, Oregon, South-Carolina, Tennessee, Utah, Washington and Wyoming.
Did this news just bombard in your head? Even if it didn't, I would suggest you to go through this post.
Earthquake Insurance is like a mystery machine. There are so many parts to be covered. Spelling out every single underwriting is difficult.
But, we are here to provide you perfect guidance before you start to shake.
Let's buckle up!
What is an earthquake insurance?
To wash out the misconception, it is not how a normal home insurance looks like.
A quake insurance only covers your property if the damage is done by an earthquake.
Why to purchase an earthquake insurance:
This completely depends on you.
If you believe your area falls in the listing of the above mentioned quake prone states, then throwing out the thought of buying this insurance is not a good idea.
Your home insurance will straight away deny any claims rising from an earthquake damage.
This policy doesn't come attached to your home insurance policy; so this is a separate coverage you have to buy as a topping on your home insurance.
To be very precise, the repairing cost of a house with earthquake damage is typically high. To compensate the loss on your own is a very tough task. So, if you live in an earthquake prone zone, buying this insurance will be a wise decision.
Is an earthquake insurance worth it?
I would say so.
If your area is falling close to earthquake fault lines like Ramapo, Cascadia, Hayward, New madrid and the Denali system, then you really don't want to ignore this insurance policy.
Ask yourself:
Is it true that my area is not a seismically active region?
If my house is damaged to scratch in an earthquake, will I be able to compensate the cost on my own?
Does my home insurance policy come with an earthquake insurance?
If you answer all negative to these questions, then you must not ignore an earthquake insurance.
The state of California needs special attention:
California records the history of major disasters due to earthquake in US. If you live in the Californian region, then earthquake insurance is important for you.
The California Earthquake Authority is the prime distributor of earthquake insurance in California. You need to have an existing home insurance or residential insurance policy to go for an earthquake insurance.
Contact your home insurer in order to purchase one.
What will the earthquake insurance cover?
This insurance policy will cover your home or property till certain limitations.
The insurance won't cover any external personal property like pool, fences, separate buildings, and garages.
On an average, your earthquake insurance will give coverage just on the dwelling property.
You can increase the coverage limit as per your want and can include personal property like furniture, electronic goods and other breakable objects and utensils.
The loss of use:
This is a compensation provided by the insurance policy to reimburse housing costs post an earthquake.
If the house is demolished in a quake hit, then you will have to stay somewhere else till the house is repaired to a livable state. This rental cost will be provided by the insurance company and the time period usually ranges from 12 to 24 months.
There are several ways to endorse an insurance policy for buying extra coverage. To keep in mind, earthquake insurance is expensive; so, have a brief understanding with the insurer before making any changes to your policy.
What is not covered by an earthquake insurance?
Even though the earthquake insurance is worth it if you are living in an earthquake prone area, still there there are few omissions in this policy.
No fire coverage: The insurance policy will not cover any fire damage, even if the fire was triggered by an earthquake. Your fire damage claims might be an inclusion in the home insurance policy. Ask your insurer for further queries.
No land coverage: Earthquake insurance is not liable to take claims for damages done to the land, even if the crack or sinkhole is an aftermath of an earthquake.
No flood coverage: Same happens with waterlogging and flood. The earthquake insurance won't cover any flooding related claims even if the earthquake is the sole reason. You need to buy a flood insurance policy.
No vehicle coverage: Any damages done to your vehicle will not be covered by this insurance even if the cause is an earthquake. Contact your auto insurer to see whether or not your auto insurance policy covers any earthquake related claims.
How much will earthquake insurance cost you?
Again this cost depends on a lot of factors:
Is your house in a low risk or high risk zone?
Is your house upgraded to the current building code?
What type of materials are used for the construction?
What type of deductible-premium combination you are opting.
The general rates for earthquake insurance are on an average $1.50 for a $1000 coverage in the high-risk areas; Whereas rates can be somewhere around 50 cents for every $1000 coverage in low-risk areas.
So, if your dwelling property is of $100,000, then you have to pay $150 per month as premiums.
If you find earthquake insurance is kicking your budget hard, then you can consider retrofitting your house beforehand.
To be kept in mind insurance companies usually don't sell new policies immediately after an earthquake. They stop giving out insurances for at least 2 to 3 months after an area suffers from an earthquake.
SO if you are worried of aftershocks, then buy your insurance before an earthquake hits your place.
Plan for an insurance right now if you think you are prone to this disaster.